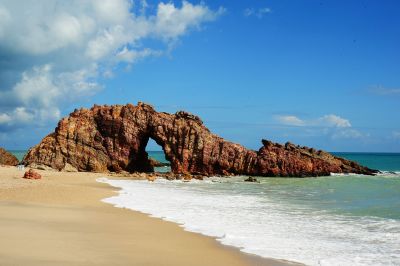 Jericoacoara
10 km far from Preabeachvillas on the beach , the famous village of Jericoacoara .
Jericoacoara was , twenty years ago, a simple fishing village . Today, " Jeri " became a trendy village with « sandy streets» , a llt of hotels & restaurants .
Every evening, at the big dune facing the ocean, an unchanging ritual: locals and tourists meet there for the magical sunset .