Book a unique stay in Jericoacoara and Prea
The typical Brazilian breakfast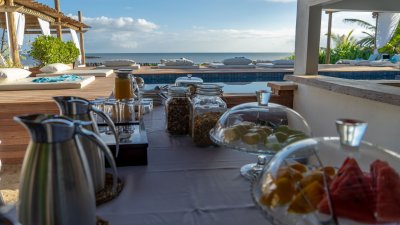 Breakfasts are served at the edge of the swimming pool, you can enjoy the buffet or choose a local specialty « à la carte » combining the flavors of our fresh products.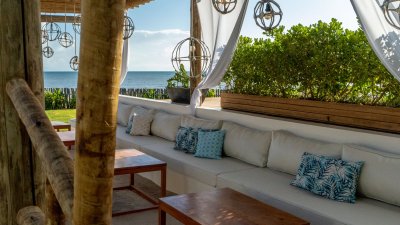 The Preabeach Experience Bar
For those who have the dream of having a drink "feet water", lay back at the bar ... on the swimming pool side. Simply magical!
The pool terrace allows you to relax on one of its sun loungers or simply watch the Kitersurfers from Preabeach Villas.
In the evening, meet at the poolbar with friends or family and taste the famous Caïpirinha or other local cocktails.
The Kite Club has its take-off area, a washing area and a beach assistant to accompany you in the practice of your favorite sport.
With family or friends, enjoy wonderful holidays in PreabeachExpérience, a unique place to kite.
The F-ONE PRO KITE SCHOOL is located in PreabeachVillas.
You will learn kitesurfing safely and with radio assistance, with certified teachers.
You can find different steps in your lessons:
Equipment discovering
Analysis of a kitesurf spot
Security rules
Kite handling
Body dragging
Waterstart
Firstboards
Goingup-wind
You can have lessons in portuguese, English or in French
KITE LESSONS FOR CONFIRMED
For advanced levels,let's discover our Strapless Clinic: A personalized coaching on the spot of Praia do Prea in front of the villas or, within downwinds of 10 or 20 km.

Our coaches, , will let you discover Strapless througha half-day or one day long StraplessClinic. Our coach is going with you on the water, to give you practical and personalized advices which will make you able to improve quickly, your level.
They will accompany you in your first jibe, tack or your first jumps in a very playful way.
They will be happy to give you equipment advices or advise you other spots.
Strapless coaching with Camille DELANNOY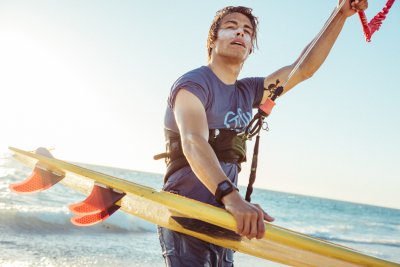 Camille DELANNOY is now one of the best riders in Kitesurf strapless
In 2018 he finished in the top 5 of the world championship standings with a superb victory in single elimination here at Préa. This year again, Camille is on the world tour to aim for the podium.
If you want to progress in Strapless, improve your technical level in the waves or pass new tricks, you can participate in these strapless clinics with Camille
Whatever your level in strapless, you can take advantage of his expertise to help you progress in your practice.
Massages and wellness area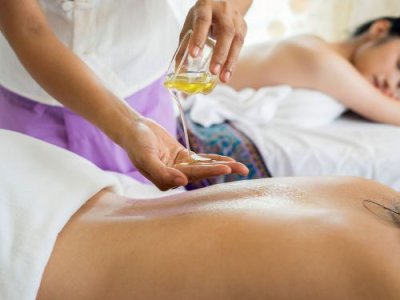 The Wellbeing area of Preabeach Experience invites you to discover its wide range of massages and treatments .
Organization of your activities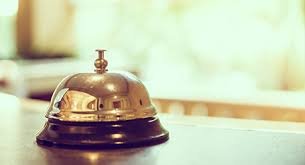 To make your stay an unforgettable experience, our concierge will come every day to organize, according to you wishes , excursions on horseback, quad or buggy, kitesurfing lessons ...
Whatever you dream, we will organize for you
Our objective is to suprise you .
Airport transfer organization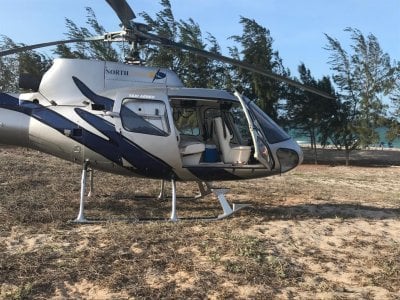 We can organize for you your airport transfer by 4x4 car , plane or helicopter.
Free shuttle to JERICOACOARA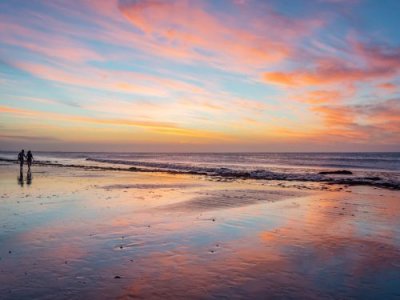 Preabeach Experience will offer you a fee shuttle to Jericoacoara dtwice a week.
Children's area at Preabeach Villas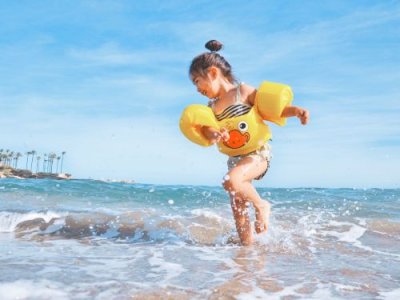 Preabeach Villas is a paradise for your children: a dedicated play area with the huge trampoline, a pool designed for the little ones and the beach in front of your villa.
Fishermen in the morning in front of Preabeach Villas, capoeira at sunset or horseback riding initiation,etc : your children will discover local culture while having fun.