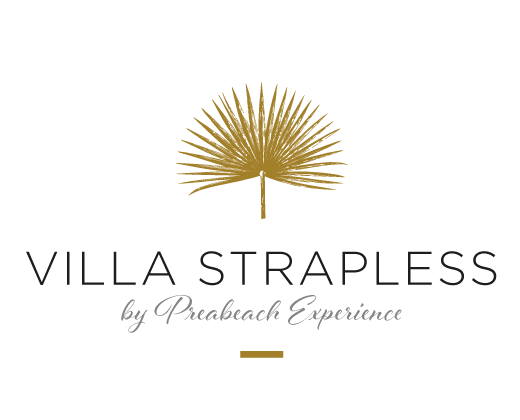 Villa Strapless
Max. capacity (pers.) : 4 pers.
Dimensions (avg) : 160 m²
Nb. rooms : 2
Number of bathrooms : 1
Villa Strapless is a real piece of heaven on Prea's Beach, perfect for those looking for tranquility and well-being in the midst of exuberant nature.
Built in the middle of a coconut grove, and located in front of Jericoacoara's National Park, it has a privileged view on the sunset, the dunes and the immense park of Carnaúbas.
To respect the ecological and sustainable environment, the use of local woods and natural stone make the most of natural lighting and ventilation.
The house has 2 air-conditioned bedrooms, a fully equipped kitchen, a beach tennis court and a large children's …